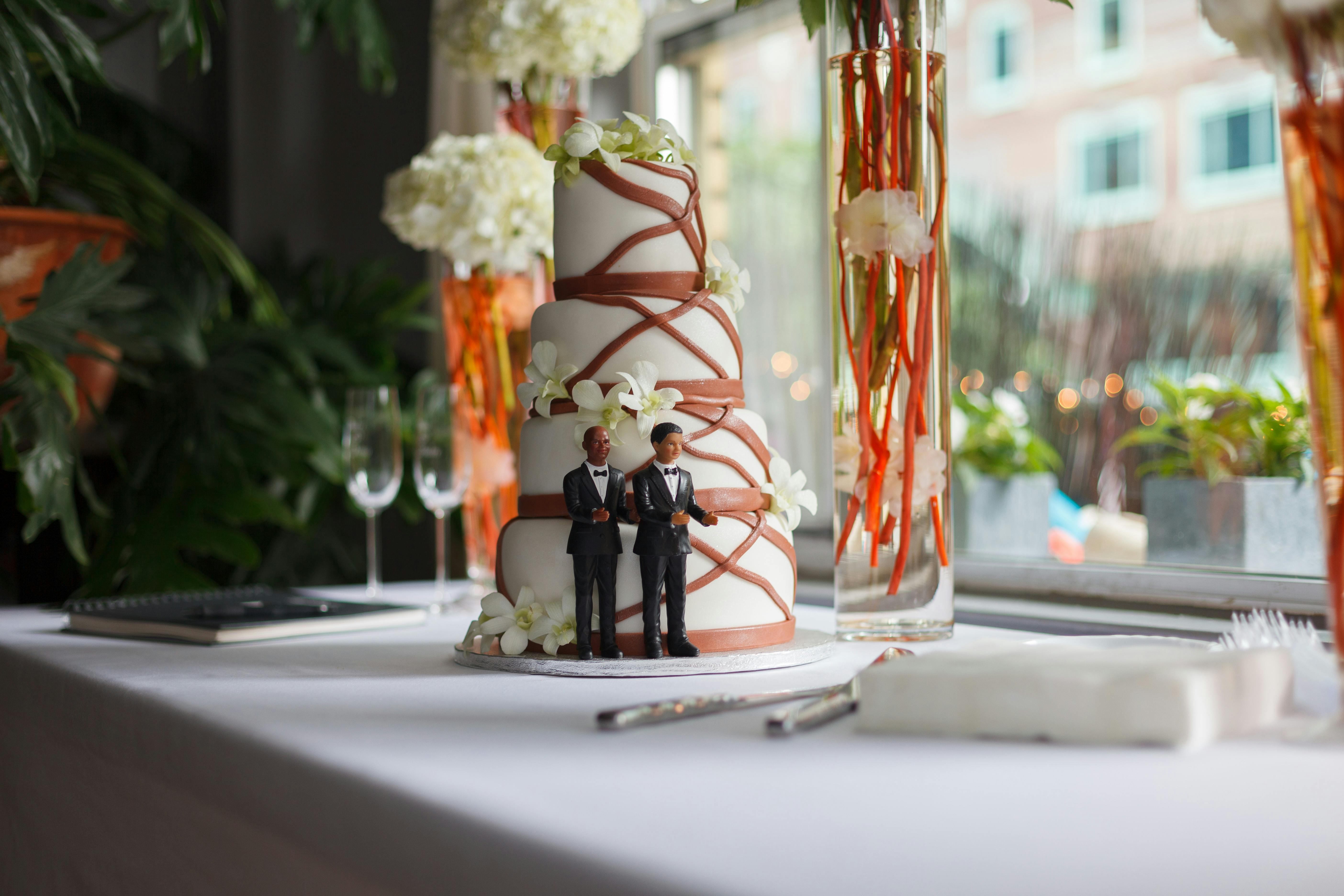 Image Source: Pexels
Nestled in the heart of Falls Church, Virginia, the 2941 restaurant unfolds an enchanting world where nature's beauty and modern architecture converge. Offering an ideal setting for your wedding day, this remarkable venue encapsulates the essence of blissful serenity, striking elegance, and culinary excellence. This article aims to take you on a journey through this extraordinary wedding venue, providing you with all the necessary details to envision your dream wedding at 2941 restaurant.
Situated between Route 50 and Route 29, the 2941 restaurant is a tranquil oasis within the bustling metropolitan area of Northern Virginia. Despite its proximity to the city, the venue offers a serene escape from the urban frenzy. The lush, manicured grounds and the picturesque 17-acre lake showcase a mesmerizing backdrop, making it a photogenic spot for intimate gatherings and grand celebrations alike.
2. Architectural Brilliance: Where Modernity Meets Nature
At the heart of the 2941 restaurant lies a stunning modern building, encased in glass and white structures, effortlessly blending with the surrounding natural scenery. The venue offers a unique combination of indoor and outdoor spaces, each offering a different perspective of the splendid property. Whether you're planning an outdoor ceremony overlooking Fairview Lake or a grand reception in the chic interior, 2941 restaurant ensures a memorable experience.
3. Facilities: Space for Every Occasion
From intimate gatherings to grand scale celebrations, the 2941 restaurant offers a range of flexible spaces to cater to your specific needs. The venue's capacity ranges up to 200 guests, ensuring ample space for your friends and family to witness your special day.
The Main Dining Room
Housing floor-to-ceiling windows, the main dining room offers breathtaking views of the outdoor grounds and Fairview Park Lake. This space can accommodate seated events for up to 200 guests or cocktail receptions for up to 300 guests.
The Tasting Room
Perfect for small, intimate gatherings, the Tasting Room offers an exclusive setting for up to 30 guests. This space is ideal for a quiet evening of fine dining.
The Waterfall Room
Nestled alongside a spectacular waterfall, this space offers fabulous views and a luxurious ambiance. It can seat up to 90 guests or host cocktail receptions for up to 100 guests.
The Koi Room
With beautiful scenery and contemporary décor, the Koi Room offers a secluded dining area for up to 50 seated guests or receptions up to 60 guests. This room allows for a private enjoyment of waterside views, while sharing a hint of the comfortable ambience and activity of the restaurant.
4. Cuisine: A Gastronomic Journey
The culinary experience at 2941 restaurant is nothing short of extraordinary. Led by the acclaimed Chef Bertrand Chemel, the restaurant's kitchen is known for its upscale American fare imbued with bold French and Mediterranean flavors. The restaurant's culinary team works closely with couples to customize menus according to their taste and style, ensuring a personalized dining experience for everyone.
5. Services: Going Above and Beyond
The 2941 restaurant provides a range of services to ensure your wedding day runs smoothly. From event planning to event rentals, the staff at the venue is committed to delivering impeccable service. They also offer a range of event items including cake, chairs, and a shuttle service for your guests. The venue's in-house bar can design a signature drink for your special day, adding a unique touch to your wedding celebrations.
6. Outdoor Spaces: A Photographer's Dream
The 2941 restaurant offers a variety of picturesque outdoor spaces, perfect for ceremonies, cocktail hours, or receptions. From the tranquil patio spaces to the dynamic water features, the venue's outdoor grounds serve as a delightful backdrop for your wedding photos. The manicured gardens, waterfalls, and koi ponds add a touch of magic to your special day.
7. 2941's Outstanding Service
The team at 2941 restaurant is dedicated to making every event a success. The Special Events Director, Michelle Marquez, and her team go above and beyond to ensure every detail is covered. They work closely with couples to understand their vision and bring it to life, ensuring a memorable event.
8. Booking and Fees
The 2941 restaurant accepts reservations up to a year and a half in advance. It is recommended that couples book at least six months in advance to secure a specific date. As for the rental fees, these are generally waived as long as the food and beverage minimums are met. More specific prices can be obtained upon request.
9. Celebrating Diversity
The 2941 restaurant is committed to celebrating diversity and inclusivity. The venue welcomes all couples and prides itself on being an LGBTQ+ friendly space. They believe in crafting memorable experiences for everyone, regardless of their background or identity.
10. Conclusion: Your Dream Wedding Awaits
With its stunning location, exceptional cuisine, flexible spaces, and dedicated team, the 2941 restaurant offers an unrivaled setting for your big day. Whether you're planning a small, intimate gathering or a grand celebration, this venue has everything you need to make your wedding day truly unforgettable. As you embark on this exciting journey, let the 2941 restaurant be the backdrop to your love story, creating memories that will last a lifetime.
For more information or to book your wedding at the 2941 restaurant, reach out to Michelle Marquez or visit the restaurant's website.
All images sourced fromBodaMaestra